The Pelham Art Center will host its first annual Community Art Day on Sunday, June 2nd, from 12-4pm. Join the Art Center as they kick off summer with all-afternoon art festivities throughout the courtyard, gallery, studios and media lab.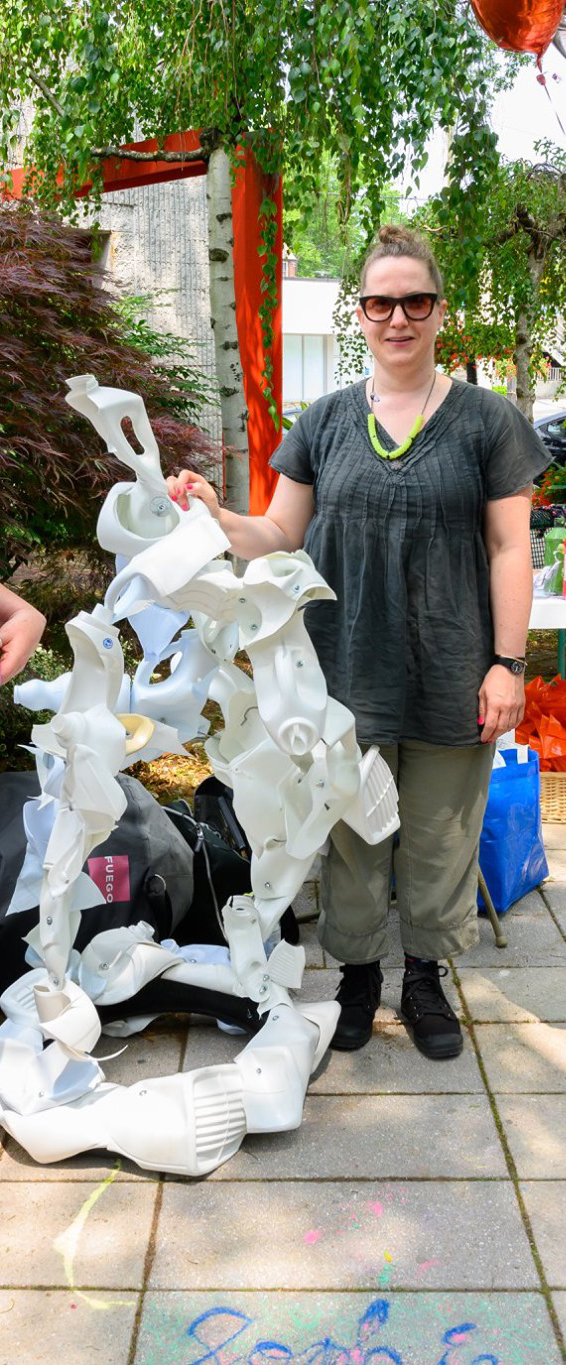 Interactive art will fill the Fifth Avenue courtyard, where attendees can take part in a number of colorful community projects. Brooklyn artist Niki Lederer will assemble a recycled art installation onsite, making a vibrant reflection on environmental impact. Attendees can witness the spirit of spontaneity and sustainability in Lederer's work.
In addition to her sculpture, her colorful flags made of repurposed umbrellas will be a sneak peek of her coming exhibition in Wolfs Lane Park this summer. The Art Center courtyard will be adorned with art made by community participants.
Community Art Day is a celebration of Pelham Art Center's mission to strengthen community by fostering arts participation and appreciation. In anticipation of its 50th Anniversary, the Art Center opens its doors for old friends and newcomers alike to experience all that the Art Center offers. Looking forward to the semi-centennial, Executive Director Charlotte Mouquin says, "We greatly hope to see you and share our visions for the Art Center at Community Art Day. Being relatively new to Pelham and the Art Center, I embrace opportunities to meet our constituents and supporters. This event recalls our roots in the 1970 Pelham Art Happening."
This event is free and open to the public, rain or shine.