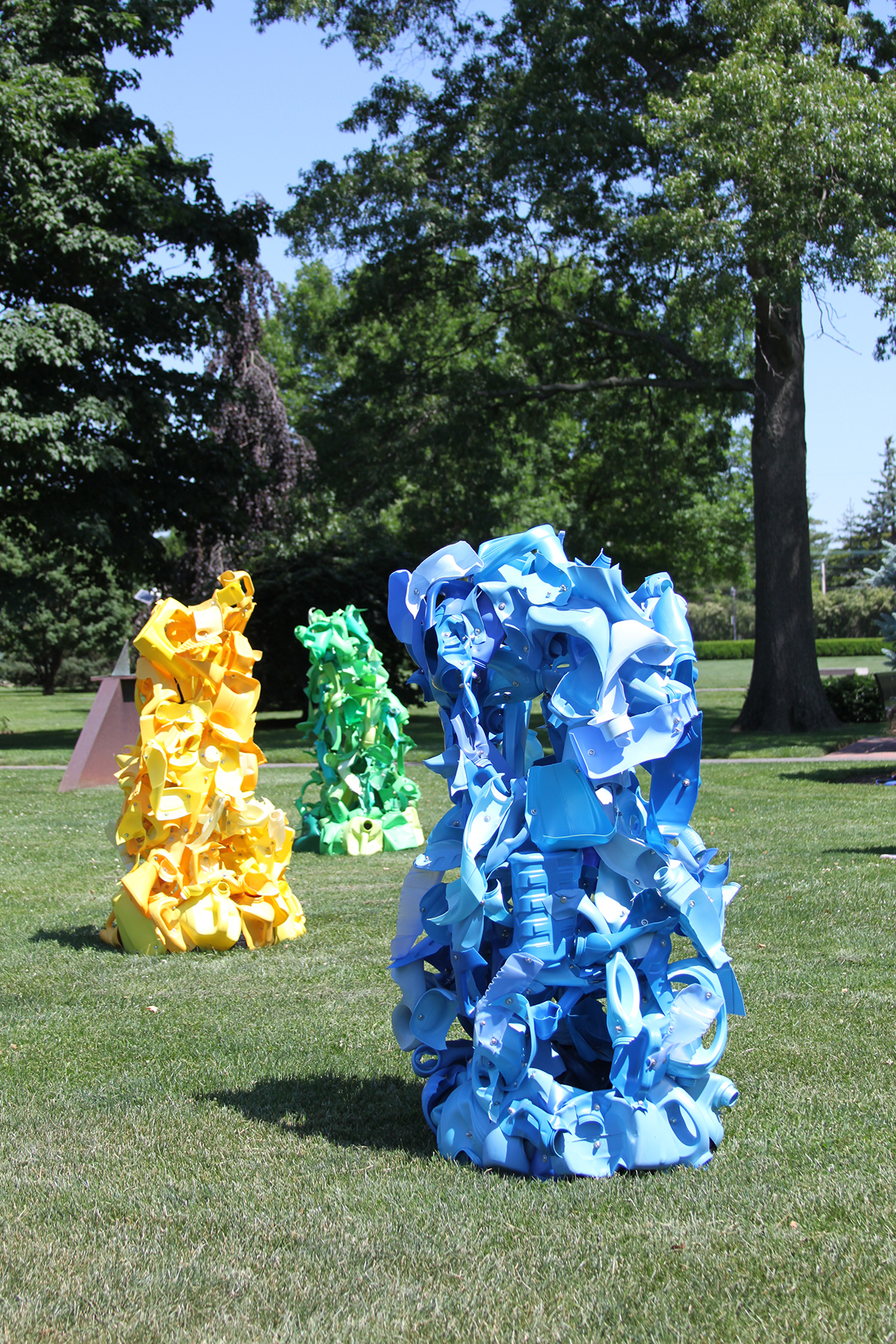 The Adelphi University Exhibitions Program is proud to present the Eighth Outdoor Sculpture Biennial, featuring the works of sculptors Miggy Buck, Chris Esposito, Matt Greco, Tamiko Kawata, Thea Lanzisero, Niki Lederer and Lorryn Moore.
The Adelphi University Outdoor Sculpture Biennial is a showcase of work located throughout the greenery of our charming campus.
This exhibition, which is open to the public, will be up from July 31, 2016, to May 31, 2018, with a free reception to be held on Saturday, September 17, 2016, from 1:00 p.m. to 3:00 p.m. in the Ruth S. Harley University Center lobby. A walking tour of the sculptures will begin at 2:00 p.m. Refreshments will be served. All are welcome.