Re:Growth: A Celebration of Art, Riverside Park and the New York Spirit
June 5- September 13, 2021

A Public Art Exhibition Produced by the Riverside Park Conservancy — Curated by Karin Bravin
Rendering of proposed banner made from upcycled umbrellas.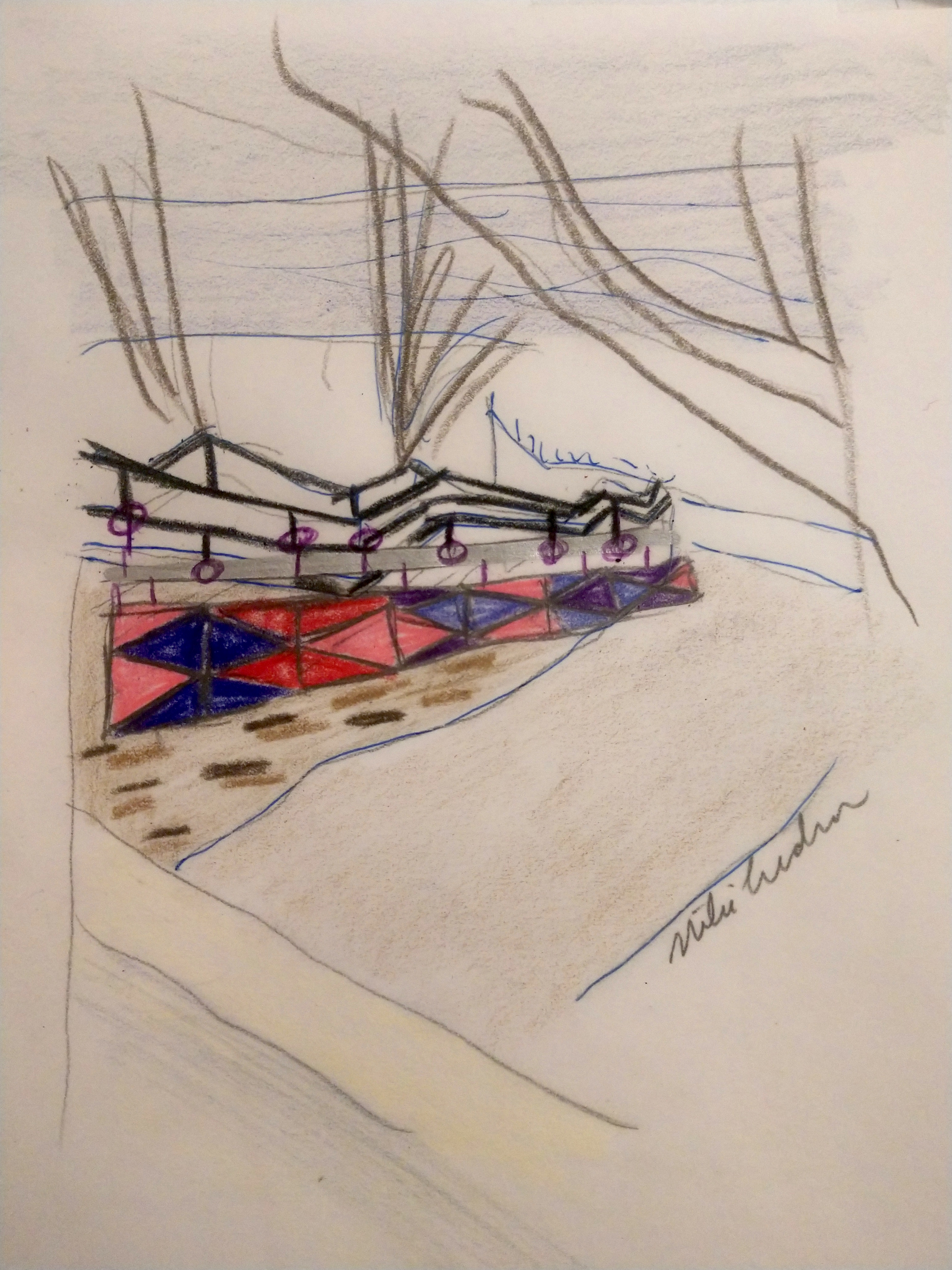 Re: Growth is a site-specific public art exhibition that will include work by over twenty artists. With diverse installations ranging across several miles, this outdoor exhibit will give people a safe, entertaining celebration to enjoy as we slowly emerge from the pandemic.
The exhibit will focus on all aspects of Regrowth and its many connotations: literal, metaphorical, poetic, philosophical. The projects will infuse the park from 68th Street to 145th Street with color and unexpected materials expanding visitors' ideas of how to encounter art. We all are finding the need to escape the confines of our interior spaces. Trees and grass allow us to escape our urban environment for a moment; Re:Growth will enrich that experience, allowing us to appreciate the creativity and diversity that exist in New York City.
The exhibition includes 16 site-specific installations and an additional ten flag and banner projects. Artists Include: Blanka Amezkua, Kenseth Armstead, Vanessa Albury, Lee Boroson, Dahlia Elsayed,Mark Joshua Epstein,Rico Gatson, DeWitt Godfrey, Joshua Goode, Valerie Hegarty, Wennie Huang, Beth Krebs, Sadie Laska, Niki Lederer, Wendy Letven, LoVid, Mary Mattingly, Joiri Minaya, Sui Park, Shuli Sadé, Jean Shin, Glen Wilson, Letha Wilson, Woolpunk.